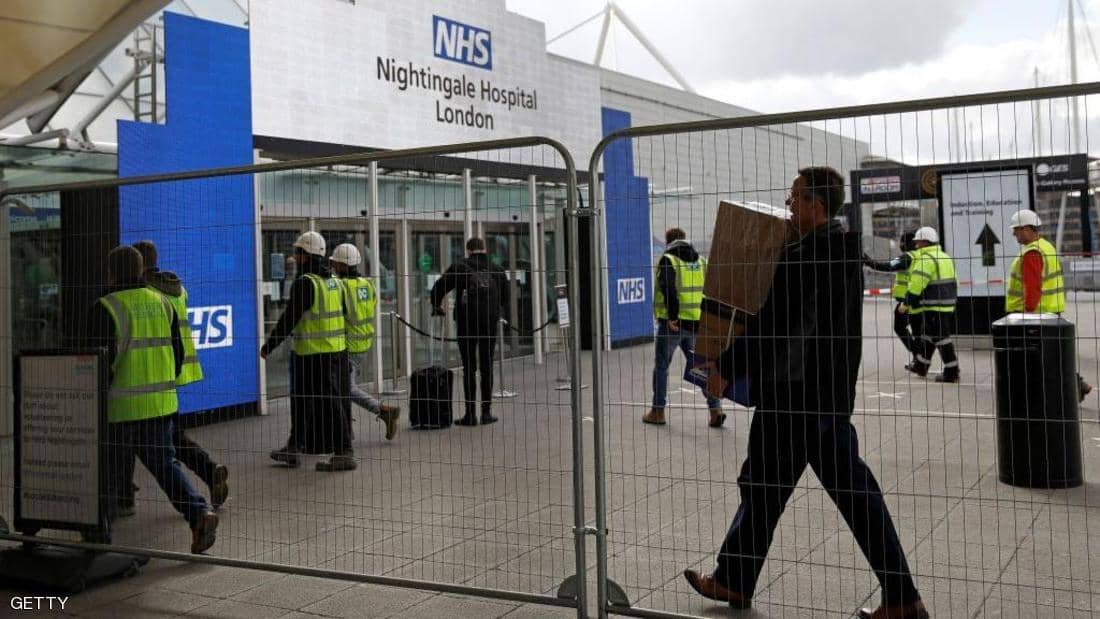 Prince Charles opened the distance, Friday, Hospital " Nightingale" in the main exhibition and conference center in London, a temporary facility will soon be able to treat thousands of people who have been infected with Coronavirus.
Charles said he was "very emotional" by being asked to open the temporary facility in the East London Excel center, and praised everyone, including the military, who participated in its "almost incredible" amazing construction which lasted for nine days.
He mentioned via a online video from his home in Scottish Birkal" The transformation of one of the largest national convention centers to a field hospital, starting from 500 beds with a capacity for 4000 people, is greatly incredible".
Abu Dhabi Exhibitions Company has transferred the "Excel" Center in the British capital to a field hospital for treating people with corona.
British army leaders arrived to see the latest touches going on in the hospital in east London, which has a capacity of 4,000 beds.
The hospital was created after the Abu Dhabi Exhibition Center, the center announced that the land was at the disposal of the British authorities.
The center has become the largest hospital equipped with resuscitation rooms in the world, to fight the Coronavirus, according to a Sky News reporter ".
The hospital is divided into two main sections, which are only equipped to receive emergency cases from London and southern England, and it will require more than 16,000 additional health workers to operate it.
The hospital is seen as an achievement for the British army and the public health sector in the country, as it took only days to be equipped.
It is worth noting that Britain recorded a rise in the number of deaths from the Coronavirus, which reached 3605, while the number of infections reached 38,168.