News
Kanye West Donates $2 Million to George Floyd, Breonna Taylor, Ahmaud Arbery Families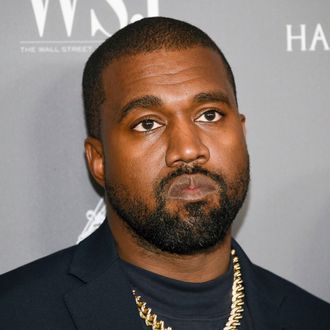 Kanye West is stepping up to help the families of George Floyd, Breonna Taylor, and Ahmaud Arbery, three of the unarmed black Americans whose killings have sparked protests across the country. TMZ reports that West has donated $2 million to the three families, including setting up a college fund for Floyd's 6-year-old daughter Gianna.
West also made a separate donation toward legal fees for Taylor, shot dead by police in her Louisville, Kentucky, home, and Arbery, shot dead by white men while jogging in Brunswick, Georgia. Additionally, a rep told TMZ that West has donated to black-owned businesses across the country, including in his hometown of Chicago. The donations from West, a newly declared billionaire, come after fans and musicians have criticized major labels and streaming services for their lack of public donations to racial justice causes and engagement in anti-racist activism.
Warner Music Group established a $100 million fund toward anti-racism causes on June 3, without specifying the organizations the label would donate to. West follows boxer Floyd Mayweather, who previously donated to cover four funeral services for Floyd's family.
Update, June 4, 11:25pm: Kanye West didn't just open his purse, he also walked the walk. On Thursday evening, The Shade Room posted photos of West donning a face mask protesting in his hometown of Chicago. West appeared to be attending the protest alone, without his wife Kim Kardashian West or any of their four children.
---
News Source: vulture.com
Photo credit: Evan Agostini/Ap/Shutterstock