News
Corona .. New York uses "mortuary trucks" to cool the bodies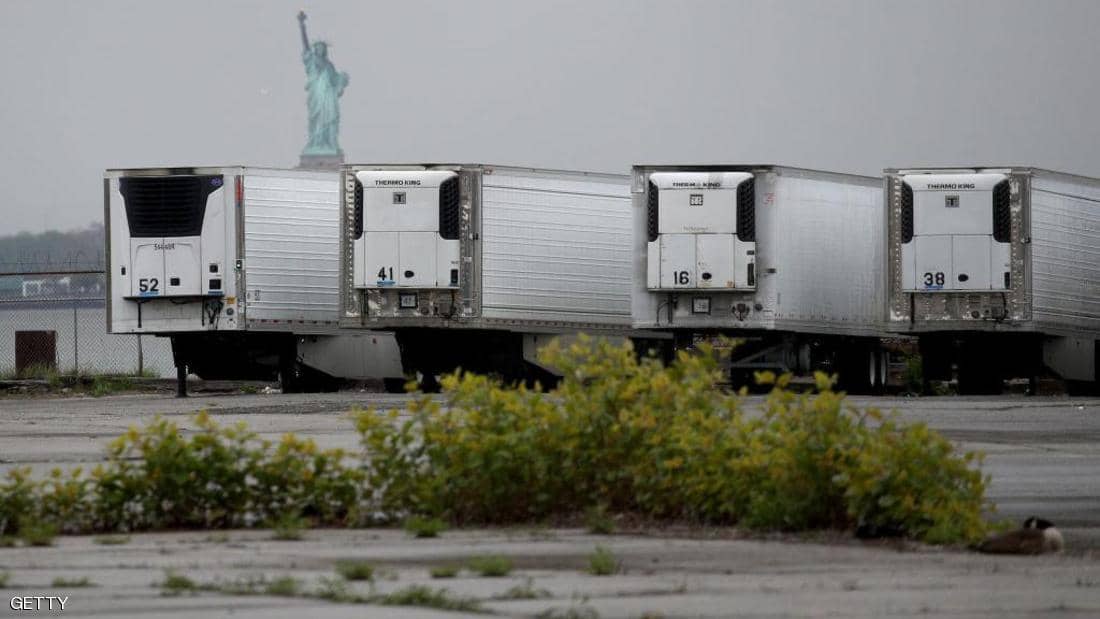 New York opened a huge morgue in Brooklyn, using refrigerated trucks, to store bodies, as the city continues to fight to stop the outbreak of the new Coronavirus.
According to the "Daily Mail" newspaper, the morgue was erected in the famous Sunset Park, noting that this solution will reduce the pressure on the funeral organizers, who are suffering from the large death toll from "Covid-19".
The number of deaths in New York City has now reached more than 14,000, with 5,300 other possible deaths.
The office of the chief of the Medical Examination Center said that the morgue was on the dock of 39th Street in Brooklyn, adding that more than 50 refrigerated trucks had been relied upon to store the bodies.
For his part, a spokesman for the mayor's office said that many trucks are currently empty, but they should be ready.
The spokesman emphasized that the trucks will not only include corona victims.
According to CNN, funerary houses are unable to store bodies, and it is difficult to organize a large number of funerals per day, so the solution was stored in refrigerated trucks..
US officials earlier refused to organize mass funerals, saying that "every body will be treated with dignity."