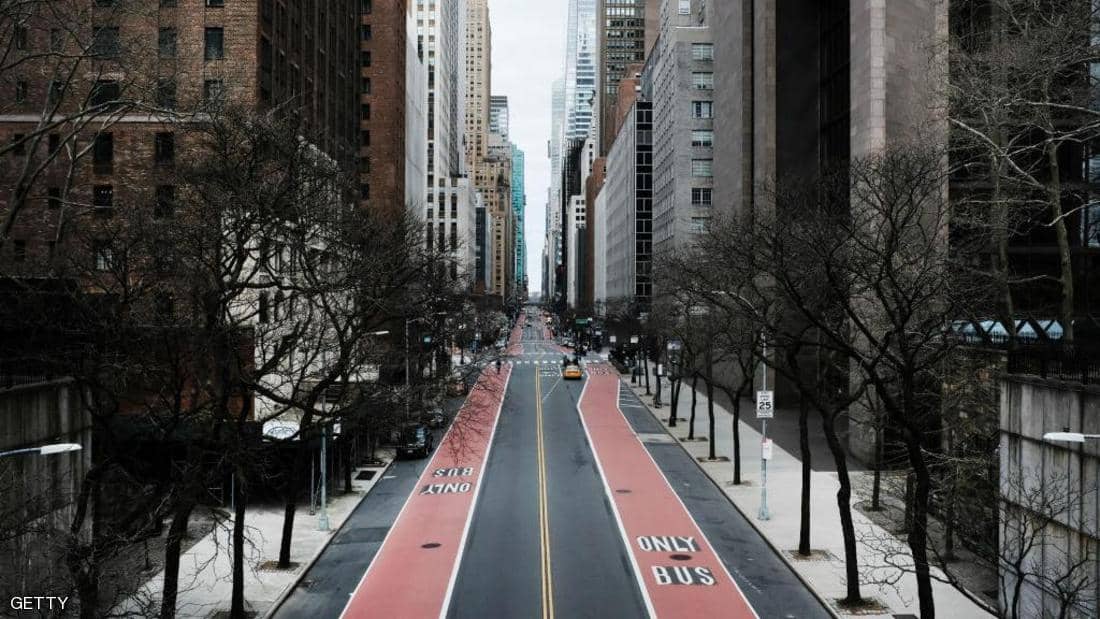 A specialized American medical center painted a dark picture of the coming days that the US population will witness with the Coronavirus, announcing an approximate shocking number of infections and deaths.
 According to the Center for Health Assessment at the University of Washington School of Medicine, the outbreak of the Coronavirus in the United States will peak on April 16, when it is expected that the virus will harvest 2,644 people on this day before it starts to recede a little.
The center, which it's results are based on the rates of infection and mortality available for nearly three months now, expected that the Coronavirus in the United States would kill 93,531 people by August 4.
United State Countries topping the world with the number of infections with the Coronavirus, they have exceeded 311 thousand infections, while the number of deaths reached more than 8,400 people so far.
According to the statistical simulation conducted by the center, the number of deaths due to the Coronavirus in the United States will not be less than 2500 cases per day starting from April 13 (2563 deaths) until April 18 (2607 deaths), and the number of deaths begins to decline on April 27 (1951 cases) Until it reaches zero on July 16th.
On April 15, just one day before the peak of the virus, the center said, US hospitals will need more than 262,000 beds to care for patients, expecting to have a shortage of more than 87,000 beds.
On the same day, hospitals will need about 40,000 beds in intensive care departments, indicating that there may be a shortage of intensive care beds by about 20,000 beds.